Potato Comedy
Is a small story about a big subject: Love!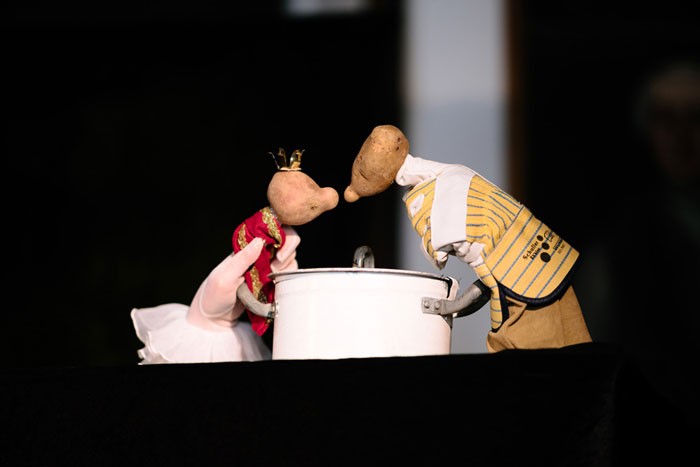 As the protagonist you experience potatoes fighting for power and love in a world of kitchen utensils. And – as a special dramatic moment, we have an original dragon from Tecklenburg with us… You see, this is not a story for people with weak nerves….
Have fun!
Play: Max Schaetzke and Hendrikje Winter
Director: Krokodil Theater
Technique: Krokodil Theater
Duration: 20 minute one-act play
For audiences aged 14 and over
The Krokodil Theatre is a puppet theater from Tecklenburg, Germany. Hendrikje Winter and Max Schaetzke have been performing for large and small people since 1987. Poetic productions with great skill and desire to experiment characterize their work.
Press photos
To download our press photos (jpg with 300dpi) as a ZIP file, please clicke here!
Photos: Tamai Jebsen